Problems with Facebook and Twitter in 2022-2023
A year ago from now, you would have never predicted that Elon Musk of all people was going to buy Twitter. Or, you would have never guessed that Facebook was going to change its name to Meta. Yet, here we are. There have been volatile changes to both platforms – from its user base and its functions. Each platform has revealed the issues that were going on behind the scenes. If you're a business or brand who relies on these platforms, you will want to learn about the current problems with Facebook and Twitter in 2022-2023.
Why Your Business Should NOT Heavily Rely On Social Media
If we were to ask the average small business what their marketing strategy is, the typical answers we receive are "social media" or "social media campaigns". However, focusing on social media alone is a huge mistake for your business.
Why is this?
When your business is on social media, you are essentially housing it in a space that isn't yours. You might be the "star" of the show. However, you are not the one directing it. You don't technically own your posts or content. Even worse, everything you built up could be taken away in a flash.
Many businesses make the mistake of building a social media presence with no other marketing or sales channel. At that rate, you will risk ending up with nothing. Social media companies have jurisdiction to ban, restrict and penalize your company. They don't even need a reason to do so.
Social Media is Necessary But NOT The Main Focus
It is a lot of work to keep up with social media platforms changes, rules, algorithm and new features. The good news is, the amount of time that you invest in social media is a lot less than you think. While it is necessary for your business to have social media accounts, you can scale back on the time, money and energy that you invest in it. This especially true if you are not seeing a return on investment.
Problems with Facebook and Twitter in 2022-2023
The near future for both platforms are not looking good. As a business, you should recognize that there will be problems with Facebook and Twitter 2022-2023.
Internal Issues at Facebook
Facebook has recently laid off 11,000 employees (approximately 13% of its staff). There has been an industrywide shutdown that has impacted companies in Silicon Valley. Meta and many tech companies went on a hiring spree during the pandemic. However, they are now scaling back, which has led to layoffs.
There are several massive changes happening at Facebook:
Facebook has a multibillion-dollar investment in the "metaverse" – a virtual online world where users can live, work, and play in virtual reality.
The economy, inflation and war in Ukraine has made advertisers hesitant to spend money on ads. This has held back Meta, since almost all of its revenue comes from ads.
Twitter and Facebook Are Both Struggling to Keep Advertisers Interested
Advertisers are rapidly starting to pull out of both Facebook and Twitter and there is less ad spending happening on both platforms.
Elon Musk is even pleading with advertisers to continue to keep using Twitter. Major brands are pausing to work with Twitter, especially amid the chaos of the "blue check" verification roll out. Advertising has been Twitter's largest revenue stream. There is concern from several major companies like General Motors and General Mills over content moderation and hate speech on the platform. This is another reason for pause their ad spending.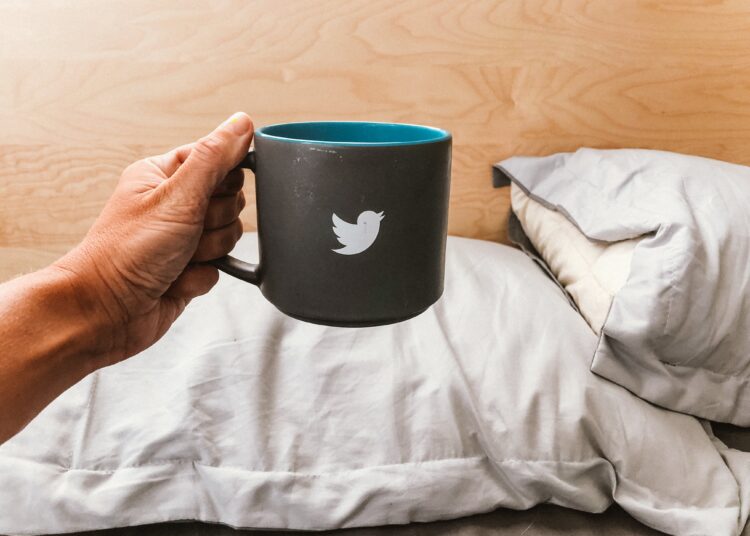 Twitter Is Rapidly Losing Its Active Users
Due to recent changes, Twitter is struggling to keep its most active users engaged. Elon Musk's unpredictable behavior and abrupt changes on the platform have turned off a lot of celebrities, notable figures and big brands from Twitter. Here is just a short list of celebrities who have left Twitter:
Whoopi Goldberg
Gigi Hadid
Shonda Rhimes
Amber Heard
Sara Bareilles
Ken Olin
Internal documents have shown that Twitter is losing its most active users. These "heavy tweeters" account for less than 10% of monthly overall users but generate 90% of all tweets and half of global revenue.
Future Technical Issues At Twitter
Recently, a former engineer at Twitter is sharing just how far Twitter will sink.
"A massive tech platform like Twitter is built upon very many interdependent parts. "The larger catastrophic failures are a little more titillating, but the biggest risk is the smaller things starting to degrade," says Ben Krueger, a site reliability engineer who has more than two decades of experience in the tech industry. "These are very big, very complicated systems. we'll start to see a greater number of tweets not loading, and accounts coming into and out of existence seemingly at a whim."
Twitter's Official Verification Checkmark Disaster and Controversy
Since stepping into Twitter, Elon Musk has attempted to introduce the new Twitter "checkmark" for public figures. This new label would officiate that a celebrity, publication, or public figure was actually that person and the account was legit. It spelled out the word "Official" with a grey checkmark underneath the person or publication's handle. So, it had the same functions as the old blue checkmark. This time, Elon Musk is selling off for $8 per month. The "Official" label was available to anyone willing to pay for this, aside from public figures.
The Bottom Line
With all this in mind, do you really want to continue to build your companies marketing on someone else's show? Most likely, no. You can no longer lean on social media alone to market your business. Even large brands like Nike and Adidas have paused posting on Facebook, both of which haven't been very active since 2018!
Top Digital Marketing Agency in 2023
Want to stay ahead of the digital landscape? Faceless Marketing, we have helped countless businesses grow their brands – from planning to execution and optimization. As a marketing agency, we provide a full range of creative services, content creation, and data analytics.
"Our success is solely dependant on the success of our relationship with our client, and the effectiveness we provide towards achieving their goals."
As a top digital marketing firm, we stand by this mission. Reach out to Faceless Marketing for a quote or FREE consultation. Call 1-800-357-1299 or email info@faceless.marketing and check out our YouTube channel for more content.