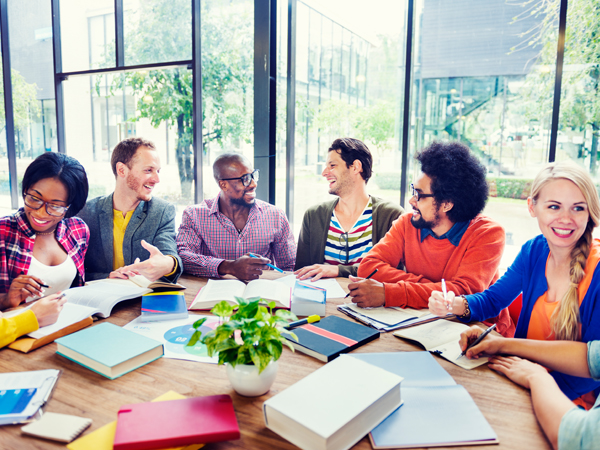 We know that branding starts from the inside, and we understand the impact of strong internal branding. Did you know that companies with a higher sense of purpose outperform others by as much as 400%?  Employees must understand and embrace everything about the brand: its positioning (what it means relative to the category and competition), its values (what it stands for) and its purpose (why it exists). Only then can the brand be delivered effectively to the customer. When companies ignore or minimize internal branding, behavior and communication, their marketing efforts are undermined and compromised. A strong internal branding effort strengthens the company from the inside out, giving employees the tools to communicate effectively to the market on an ongoing basis.
Shine From The Inside Out
An effective internal marketing strategy strengthens the overall brand in multiple ways: it helps ensure consistent customer experiences (particularly through interactions with employees); it encourages employees to embrace brand values and contribute to the brand promise, thereby working more effectively towards the same goals; and it creates authoritative brand ambassadors from within who not only know company culture, but live it.
Key insights:
Internal branding goes beyond communication to evolving employee behavior and company culture
Involve employees: create excitement around a central theme to inform, engage and persuade
Successful internal branding is a journey, not a one-and-done activity; it will cement employee commitment to the company and ensure alignment with its values and behavior, helping with recruitment, retention and relationships at every customer touchpoint
Employee Engagement- process identifies and shares compelling messages with employees in ways that educate, engage, inspire and motivate them to change their behaviors. And become more engaged and aligned through new behavior and brand advocacy that leads to better customer experiences every day.
Any marketing effort, from a brand launch to ongoing reinforcement, must first be introduced internally to ensure that each and every member of the company understands and embraces the story. Internal alignment to core values can only strengthen the external launch; a lack thereof can undermine it entirely. Unfortunately, many organizations ignore internal branding, setting up the possibility that employees are either ignorant or opposed to key elements of the brand. This ignorance or opposition will be passed on to customers.
The more effective an ongoing internal campaign is, the more committed the employees become. Internal branding comes in many channels – creating a fun, relaxed work environment, nice front office, employee satisfaction etc.
Strong branding starts from the inside out. Faceless Marketing can be your go-to marketing firm that you can depend on to make your brand shine and grow. Get a FREE quote. Call 1-800-357-1299 or Shoot us a Message Here.