Best Internet Marketing Strategies in 2020
2020 has been here for 3 months and it's already been overwhelming. Both large and small businesses have already felt the impact of COVID-19 on their operations and staff. Even though your business is temporarily interrupted, you'll be able to bounce back strong. We will share with you how you can do just that. The best internet marketing strategy in 2020 is what you need to keep business running and continue growth. Rest assured, your business can still come out strong amid changes in public health, the economy or changing technology. One of the best actions is to stay up to date on changes in business and marketing.
Business, Marketing, and Technology are constantly changing. That is why it is so important to stay constantly connected. Those who don't keep up with changes in marketing will fall behind those who do. So, what are the best internet marketing strategies in 2020?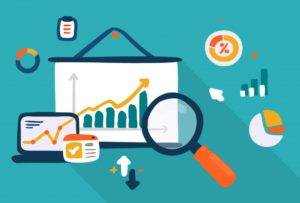 Produce High-Quality Content
Content has always been a huge part of digital marketing. After all, "Content is King". 2020 is no different. In 2020, content is on another level. There is content everywhere on the internet- from blogs, websites, and multimedia. In 2020, content can be used for a variety of purposes. It can be used to educate, such as through videos, case studies, eBooks, and social media content. Video content has been on the rise in the past few years. Creating content is powerful for a variety of reasons. It is great for SEO, improves engagement, and generates new leads and sales. Content fuels the fire that is SEO.
Focus on engagement-based Email Marketing
Email marketing was a huge part of internet marketing in 2019. It is also one of the best internet marketing strategies for 2020. Engagement-based email marketing focuses on sending emails to subscribers who are active on their lists. Marketers have started to focus on sending emails to are active on lists. For instance, if one of your contacts regularly engage with your emails, they are to be nurtured. Conversely, subscribers who do not open an email for a certain period of time are removed. In order to send the right email to the right segment, marketers must identify lead behavior. You can tailor your audience with behavior-based emails.
This type of strategy is also known as a "drip campaign" or an "evergreen campaign". The main goal of email drip marketing campaigns is to attract the right subscribers. A drip campaign consists of multiple emails sent out at specific times and dates. Users sign up through email forms or an opt-in box. An opt-in box usually includes a call to action like "sign up for my newsletter".
Connect With Customers on Social Messaging Apps
In 2019, there was a rise in social messaging apps such as Facebook Messenger, WhatsApp, Kik, and WeChat. Users are directly connecting with friends, family, and businesses on these apps. Many of these apps are free to use, which is part of the appeal. Users can make voice calls, video calls and send chats. It's especially popular in countries where there aren't unlimited text message plans.
Your business should be using social messaging apps. It is one of the best wants to connect with your audience and maintain a presence. People are no longer calling businesses to find out information. Rather, they are using apps like Facebook Messenger to reach out to businesses. Many businesses can benefit from staying connected to their audience via Facebook Messenger. One of the best parts about Facebook Messenger is that you can utilize Chatbots with it. Chatbots allow you to provide customer service without someone needing to be present.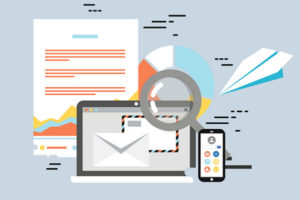 Produce Videos for Social Media and SEO
Video marketing has been widely used in digital marketing for some time. It will continue to be widely used in 2020. It is important to incorporate video content on your website, business profiles, and social media accounts. 70% of consumers say that they have shared a brand's video. Conversely, 72% of businesses say that videos improved their conversion rate. In 2020, videos are going beyond posting lengthy videos. Brands and businesses are starting live broadcasts on Facebook, Instagram, and YouTube. Short "stories" and video clips on Instagram, TikTok, and Facebook are good for brand recognition.
Optimize for Visual Search
Visual Search functions just like regular search. However, it uses images instead of keywords in search engines. Google Images already has a visual search function, where users can upload images or paste image URLs. Pinterest also has a visual search function where you can upload an image and find similar images. Pinterest CEO Ben Silbermann predicted that the "future of search will be about pictures rather than keywords". Today, 62% of Millennials are more interested in visual search capabilities than any other new technology. Additionally, there are over 600 Million visual searches on Pinterest each month.
Your images can also be optimized for search engine purposes. This can be done by making sure that images have captions and alt tags filled out. Even the size of images impacts SEO factors. Using scaled-down images will increase the page speed and loading time. In turn, this will improve a website's SEO.
Internet Marketing Strategy for COVID-19
In the age of COVID-19, there are internet marketing strategies that can help you adapt. For starters, you can update your business information on your website, social media and Google My Business page. If you do not have a Google My Business page, you should get started. Make sure to list that you are temporarily closed or have reduced hours. Keep your customers updated daily with company news. This can be done with Facebook posts or pop-ups on your website. If you are a business that delivers goods and services, let your customers know about any delays.
Even in tumultuous times, you can still prepare your business for maximum growth. When business is slowing down, this is an opportunity for you to stay updated on internet marketing strategy, trends and new technology. What you do to prepare now might just give you an edge over the competition.
Marketing moves fast, but so do we. Our marketing experts have worked with many businesses – large and small to develop their customer base and number of subscribers. Reach out to Faceless Marketing for a quote or FREE consultation. Call 1-800-357-1299 or Shoot us a Message Here.