How much should SEO cost in 2022
How much should SEO cost in 2022. Do you need to drive more traffic to your website? Are you looking for the best solution to reach targeted customers? Well, search engine optimization is the best option. SEO is an effective way to connect your brand to an extensive range of customers and increase sales. As a business owner, you should consider the cost of SEO services. But how much does it cost?
What is SEO?
Search engine optimization (SEO) is the process of improving the visibility of a website or a web page in search engines via the "natural" or un-paid search results also known as "organic". Search engine optimization (SEO) involves achieving the highest position or ranking practical in the natural or organic listings as the main body of the search engine results pages. This is across a range of specific combination of keywords (or key phrases) entered by search engine users.
Your SEO Firm
As your SEO firm, Faceless Marketing will help you define which kind of user you should be targeting and which channels to use to maximize your traffic and SEO conversions. If you're planning your 2022 budget and want to consider adding search engine optimization services or dedicating more resources to your digital marketing efforts, but aren't sure where to start, well Faceless Marketing is here to help you with all the inside details you should know this upcoming new year.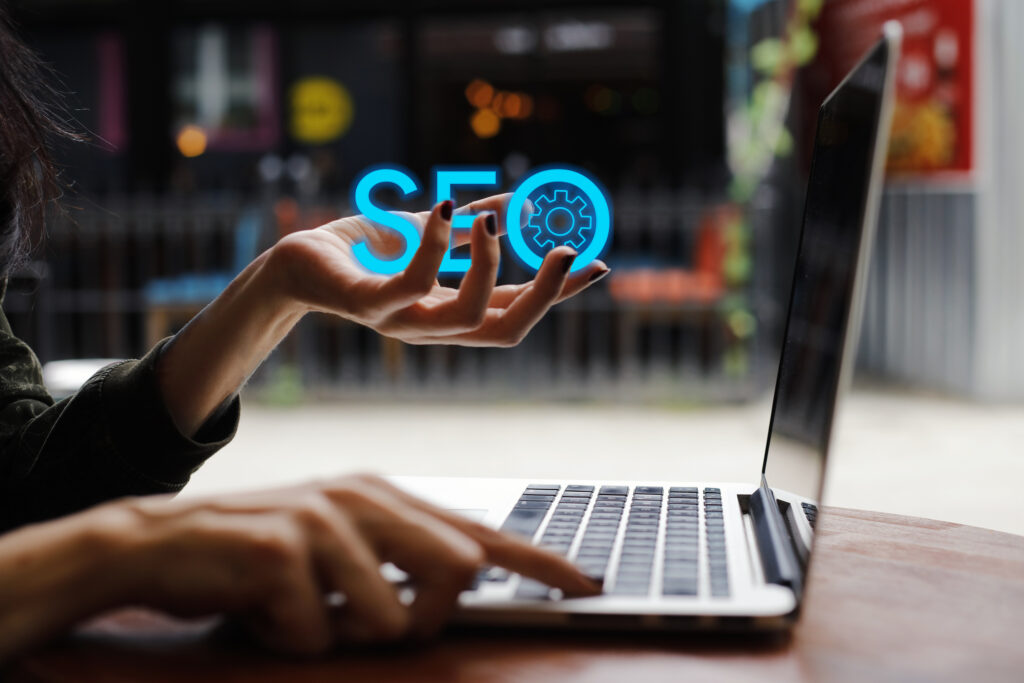 What Should SEO Cost?
SEO can be only a monthly investment of 200$+, Not Thousands!
You may see SEO prices for just a couple hundred a month or as large as $30,000 for a one-time project. As you scan through these numbers and look at your options, you want an answer to the burning question: Why is SEO so expensive? Well it does not have to be with Faceless Marketing. Faceless Marketing helps you with all the search engine optimization services you need without having to spend a fortune. Our packages start as low as $349.00 a month.
Unlike other forms of internet marketing, Search Engine Optimization should focus on providing valuable content to your target audience that moves them to recommend your site to others. As your SEO firm, we'll help you define which kind of user you should be targeting and which channels to use to maximize your traffic and SEO conversions.
Why is SEO crucial for my business?
Any business can do SEO for their website. It doesn't matter if you have a small or big size business. SEO helps businesses create user-friendly, and fast websites that rank high on search engines like Google, Yahoo, and Bing. It helps to bring more potential audiences to their website and increase conversion rates.
Search Engine Marketing
Other forms of search engine marketing (SEM) target paid listings. Our team is highly trained and constantly keeping up with all the ever-changing algorithms within the process to keep your site visible. If you cannot be found by your target market, then your competition will earn their business. We specialize in preparing the exact results you want on all your search engine marketing, so not one penny is spent reaching the wrong target market.
On-Page SEO
On-page SEO, also sometimes referred to as on-site SEO, is the process of optimizing the content on your website. This can include your body copy, keywords, headers, meta titles, meta descriptions, images, and more.

Technical SEO
Technical SEO refers to the actions performed to help search engines crawl your website and enhance user experience (UX). As search engines and their algorithms become more complex, these requirements change which means that this type of SEO is always evolving.
Off-Site SEO
Offsite SEO is the concept of having other sites link back to yours, indicating that you are an authority in your industry. The Google search engine algorithm places a decent amount of weight on authority for a site. This can come from the site having been around and active for a long period or time, or from outside engagement. Waiting around for you site to get old is not a good strategy.

Pay Per Click ads
Pay-per-click campaigns are often added to enhance a search engine optimization campaign. SEO services help your business rank well in the organic listings while a PPC campaign can help attract new business using online ads. Does the firm you are planning to hire truly know the keys to a successful pay per click campaign? Unfortunately, billions of dollars are spent and lost by mismanaged campaigns by unsophisticated users, and without having an expert analyzing and maintaining your campaign you can spend a lot of money ineffectively very quickly.
Faceless Marketing
Here at Faceless Marketing we provide you quality results and fast. Don't let your competition have a stronger online visibility presence than you. If your competitors are found before you are..who do you think will gain the new business? Contact faceless marketing today and gain a stronger visibility for your brand. SEO experts for over 20 years growing and evolving as the technology and algorithms change.
Find Out More!
We develop engaging websites that speak clearly and directly to your target audience. Our compelling designs showcase your brand personality and key attributes. We build or improve business websites, so they are easy to use, both internally and client-facing. You save time managing your site and take potential customers from interested to engaged.
If your website looks unappealing or outdated, your audience will immediately have a negative impression of your business. They will not find your website appealing, which deters them from your page. You will miss out on leads because they will leave your page for a competitor's page. Marketing moves fast, but so do we. Our marketing experts have worked with many businesses – large and small to develop their customer base and number of subscribers. Reach out to Faceless Marketing for a quote or FREE consultation. Call 1-800-357-1299 or email info@faceless.marketing and check out our YouTube channel for helpful videos.