Email SMTP IMAP setup with Faceless
Using your IONOS email account is not as hard as it looks. You can use your Ionos email with any kind of email program. All you need to do is simply enter your email credentials and IONOS email server settings in the program of your choice. Continue reading to see how you can simply set up your email SMTP IMAP in just a few steps and how to set up IMAP for your iPhone or Android.
What is SMTP?
First before starting anything you need to know exactly what and why you are doing it. So, let's start off with, "What is STMP? "STMP stands for simple mail transfer protocol. It is an internet protocol. This is used for exchanging your emails. It is used whenever an email is sent from an email account – SMTP is, therefore, the opposite of the Internet protocols POP3 and IMAP, which are used to receive emails.
Simple Mail Protocol is automatically set up inside the IONOS program.
You will be able to begin immediately sending out your emails. If you decide to use another email program such as Outlook, Apple Mail, or Thunderbird, you first have to set up incoming and outgoing server settings. For example IMPA and SMTP. So before you can send emails from your IONOS account. The recommended SMTP port is 587 along with the TLS (or STARTTLS) security type. Alternatively, you can use port 465 with SSL as the security type. As a last resort, you can use port 25, but this choice is unsecured and therefore not recommended.
What is IMAP
IMAP stands for Internet Message Access Protocol. This enables online access to an email box. Unlike with post office protocol 3, or known as POP, the emails are not completely loaded from the server and then deleted. Instead, only the message you are currently reading is loaded. This message then remains on the server and can be retrieved from that spot at any time.
IMAP offers you multiple advantages when using. Some of these advantages include: Messages are able to be deleted directly on the server. You can do this without needing to download it first. First, only the header (sender, date, subject) of an email is loaded. You can decide whether you want to download the email.
You are also able to retrieve your mailbox with multiple different clients at the same time. Another advantage is folders can be created on your server to help you better manage your messages. Use the mailbox on different computers, e.g. at home, in the office, or on the road.
The server saves the status of an email (e.g. read/unread, answered, etc.). This allows you to see at any time which emails have not yet been processed. Sent messages can also be archived in the IMAP mailbox. You have access to your complete email correspondence at any time.
Your Step-by-Step Instructions to IMAP
Step One: Open your Microsoft Outlook and click on the file inside the menu dropdown. Under your account information, click on Add Account. Click on Manual setup or additional server types. Click next. Select POP or IMAP and click Next.
Step Two: Enter your user and server login information. Select IMAP or POP. In this case, we recommend using IMAP. If you want to retrieve your email using POP3, select Account type POP3 in the Server information. Enter pop.ionos.com as your incoming mail server. The other account settings are the same as for IMAP.
Your User Information
Your Name, This is where you put the name you would like to be addressed as on your email. This name will appear on your incoming and outgoing emails. Email Address, The complete email address that you are setting up.
The Server Information
Account type IMAP
Incoming mail: server imap.ionos.com
Outgoing mail: server smtp.ionos.com
Secret Login Information
Username The full email address of your IONOS email account
Password Use the same password you used when you set up the email address. Require login using Secure Password Authentication (SPA) As this function is not supported by the mail servers, please do not click on this box. Click on More Settings. Underneath the outgoing mail, the server tab checks the box that says My outgoing server. This will require authentication. Select the menu item Use the same settings as my incoming mail server. Now switch to the Advanced tab. Insert the data below for the incoming and outgoing mail servers.
Server Port Numbers
Incoming Server (IMAP) 993. Select the connection type SSL in the drop-down menu. Outgoing Mail Server (SMTP) 587. Select the connection type Automatic in the drop-down menu.
Server Port Number
Incoming mail server (POP3) 995. Check Server requires an encrypted connection (SSL). Outgoing Mail Server (SMTP) 587. Select the connection type Automatic in the drop-down menu. Click on Ok. Back at the IMAP Accounts Settings screen, click Next, and then Finish. You have completed the setup of your email account in Microsoft Outlook. Ionos Setup Step Process for Android & iPhone
Set up a process for Android
Setting up IONOS for your android is just as easy as the steps above. Your first step is to go to the Android screen and open an email or Gmail app. (This setup may vary depending on the model and version). If you already have other email accounts in this app, go to Menu from the top 3 line and Tap settings, and click Add Account.
Next, Tab Other into the Setup email section. Then enter your IONOS.com email address and click Manual Setup Button. Select IMAP account.
Following the details on the incoming server settings screen, enter in the details required. Username: Your email address is your username. Password: Your account password. IMAP server: imap.ionos.com Security type: SSL (Make sure SSL encryption is enabled for the incoming mail server). Port: 993. Click on the Next button.
Enter the following details on the outgoing server settings screen. SMTP server: smtp.ionos.com. Port: 465. Security type: SSL (Make sure SSL encryption is enabled for the outgoing mail server) Click on the Next button. Select Email check frequency (preferably every 15 minutes). The last step is super easy, all you have to do is give your account a name, and your hit complete.
Setup instructions for iPhone
Step one open your settings. Then when your device loads up, select where it says passwords and accounts.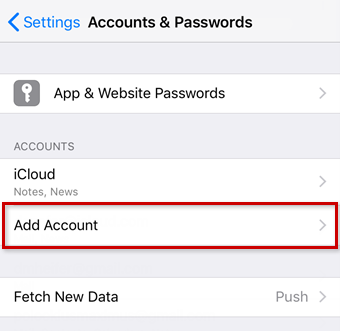 Click on other.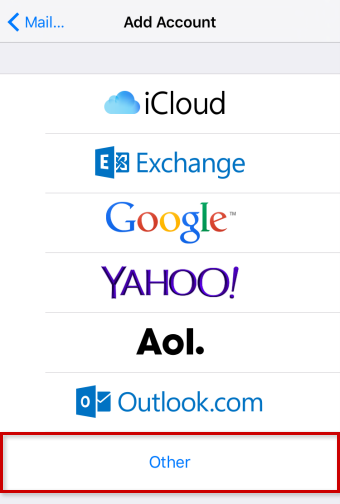 Click on "Add Mail Account "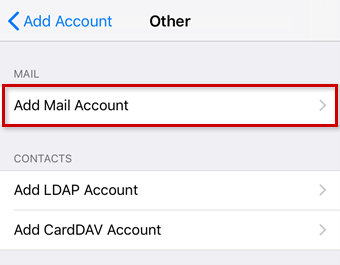 Enter your account details and tap Next.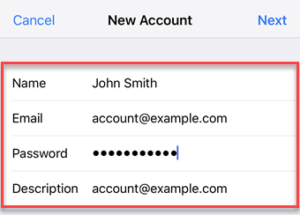 Account Details
Field Input
Name: The name others will see when receiving your mail.
Email: The complete email address of your IONOS email account.
Password: The password you entered when setting up the IONOS email address.
Description: Enter a description for your account here. This information is only used to better differentiate your account from one another.
Server Setup
Receive your mail using the IMAP (recommended) or POP protocol by entering the respective hostname for Incoming Mail Server. Enter the remaining data and tap Next.
Faceless Marketing
Faceless Marketing is a top digital marketing company that offers a full range of marketing services. We understand how important budgets are and how necessary it is to maintain consistency once a budget has been set in place. Overall, our team completes the planning in advance, share our thoughts with you and do what it takes to complete the project, on time & within budget. Hire one of the best marketing companies in the United States today and join the list of our satisfied clients.
Faceless Marketing is the marketing firm you can depend on to give you the best results and greatest ROI. Reach out to Faceless Marketing for a consultation today. Get a FREE quote on any of our services from SEO to web design and printing. Call 1-800-357-1299 or Shoot us a Message Here.