What to know when you buy a domain
Finding the perfect domain is so important when building your business site. But do you know what to look for when buying your domain? What to watch out for? What you should know when buying your domain name. Continue reading on to get tips about what to know when you buy a domain.
What Is A Domain?
A domain is the name of a website, a URL is how to find a website, and a website is what people see and interact with when they get there. In other words, when you buy a domain, you have purchased the name for your site, but you still need to build the website itself.
A domain name takes the form of two main elements. For example, the domain name Amazon.com consists of the website's name (Amazon) and the domain name extension (.com). When a company (or a person) purchases a domain name, they are able to specify which server the domain name points to
Why are you buying this domain?
When it comes to picking a domain name, it is important to help clients look beyond a mere web address for their sites. A domain name will become the anchor of a brand for years to come. Before registering a domain name, it is essential to do the work upfront to ensure it meets a client's needs over the long run.
How Many Years Should I buy A Domain for?
2 Years Two years.
2 Years. Two years is more of standard among real businesses and I suggest at least a 2-year registration for companies. From an SEO perspective, this is the minimum you should register as far as I am concerned. It could be that one factor of 200 that helps bring your website to a better ranking.
Tips To Picking Your Domain

Protect your brand.
Even if you trademarked your great idea, somebody could still imitate you without legal repercussions. For example, an imitator of your client's yoga studio might try using a similar domain that uses another extension, perhaps dropping. studio in favor of something else. You can head off bad actors by registering multiple variants of the domain you want to protect, and then forward them to that online property.
Watch out for hidden fees.
As with any purchase decision, the price can be a big factor. It's easy to be lured into buying a domain at a very low price. But do not be fooled: some domain registrars offer promotional pricing at an extremely low cost, but then hide lots of fees in the contract, lock you in, and charge high renewal rates. Generally, be aware that registrars offering rock-bottom domain prices may have other, less-than-ethical ways to make money.
Adding in hidden costs
Many registrars rely on the fact that most people don't read the fine print. Before you make a domain purchase, review the registrar's "Terms of Service" for any questionable terms, obligations, or fees. Be sure to check what the renewal rates will be, and make sure you are buying only what you need and want.
Charging transfer fees
Transferring your domain to another registrar might be something you decided to do down the line. Make sure that the "Terms of Service" doesn't have "transfer-out" fees for moving your domain to another registrar. These fees can be exorbitant, and they violate ICANN policy (ICANN is the non-profit corporation that oversees the use of Internet domains). Beyond the cost, some registrars make it nearly impossible to perform a transfer, by making the transfer process cumbersome and difficult to navigate. It is a good idea to look into how easy the transfer process is before choosing a registrar.
Protect your privacy.
Because domain details are public records in the WHOIS and RDAP directories, many businesses choose to keep their personal information private. Unprotected data is susceptible to being mined by spammers and scammers. Look for domain registrars who offer privacy protection for free. Beware of registrars who charge a premium for "privacy services," especially any who offer to put their details on these registries instead of yours, which secretly gives them ownership of the domain.
Protect your data!
Beyond failing to protect your personal data from public records, some registrars actually sell your data to third parties such as marketing organizations. Some registrars even mine the WHOIS database and send out false renewal invoices, getting people to unknowingly transfer their domains. Make sure to find a registrar that promises never to sell or misuse your customer data for marketing purposes.
Importance of Domain names
Your domain name is arguably the most important part of your online presence and it all starts with a domain name search. Within seconds we will tell you not only if that name's available but suggest others you might not have thought of – from standards like .com and .net to new domains like. the club, guru, and many others. A domain name is your website's location on the internet. It translates the digits that make up your IP address into something catchy that people can remember.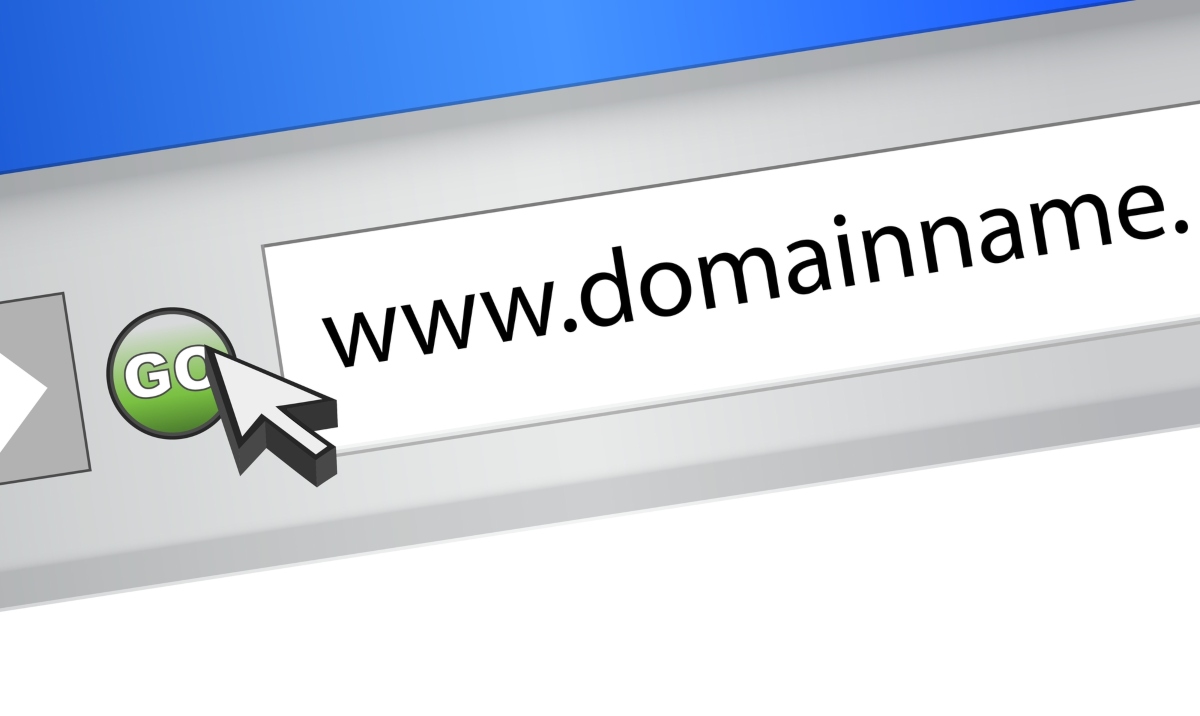 Domain Name Registrars
Domain names are bought through Domain Name Registrars, companies that manage the reservation of domain names and point them to your website. When you buy a domain name, you do so through a "Domain Registrar" that manages the registration of that domain name. For most registrars, you'll buy the domain from them and then use a hosting provider to manage the website. Some companies provide both services.
It's Still Possible To Buy
If someone already has your domain, you might still be able to buy it, but it will cost more. This is because instead of buying it from a registrar for a standard price, you'll have to buy it off of whoever has it. Many people register domains they think could be profitable and then sell them on domain marketplaces like Sedo and Afternic.
You can try searching those services if you need that specific domain. The cheaper thing to do though is to try a different top-level domain (like ".net" or ".biz" instead of ".com"). There are many mainstream ones like .org, .net, and .co, but also some more obscure ones like. XYZ, .biz, and business. Often these will not be taken, and you can find a domain with the same name by buying one of these.
Faceless Marketing
Faceless Marketing is a top digital marketing company that offers a full range of marketing services. We understand how important budgets are and how necessary it is to maintain consistency once a budget has been set in place. Overall, our team completes the planning in advance, shares our thoughts with you, and does what it takes to complete the project, on time & within budget. Hire one of the best marketing companies in the United States today and join the list of our satisfied clients.
Website Domain Packages
Simple domain set up – no technical skills needed.
Up to 100 subdomains (like pics.coolexample.com) to customize your site.
Real-time monitoring to make sure you are always up and running.
Quick, simple tools to forward your domains to any existing website.
100 professional email aliases (like sales@coolexample.com).
Find domain registration here. Faceless Marketing has Hundreds of great new domains join .com, .net and .org
Faceless Marketing is the marketing firm that you can depend on to give you the best results and greatest return on investment (ROI). Reach out to Faceless for some consultation. Get a FREE quote on any of our services from printing to web design and SEO. Call 1-800-357-1299 or Shoot us a Message Here.