Testimonials – Full Service Marketing Agency
Faceless Marketing is a top full service marketing agency in Orlando, FL. full service marketing agency. Hundres of companies choose Faceless Marketing to understand their industry,grow their company and plan for the future. Our clients praise us for our great results, personable service, expert knowledge and on-time delivery. Our team works very hard to give our clients the best experience in dealing with our company. In turn, it's nice to be recognized on occasion. Most importantly, we also pass client comments along to everyone in our company. Overall, our efforts are based upon our entire team working together. So, here are what just a few of them had to say:
Rapid Response Times; Only a Phone Call or Email Away!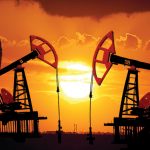 Beautiful, Creative, and Professional Work!
Veterans Passport To Hope
Very Creative and Helped Us Increase Sales!
Woody's Wood Fired Tavern
``Our experience was positive in every way. We found Faceless Marketing to be very helpful, creative, and patient while delivering exactly what we needed in a timely fashion and within budget. We offered a blank slate, with minimum input, and they produced a quality product.``
``I just started a new small business and needed some business cards. I ordered the business cards from Faceless Marketing, I was very impressed at the creativity of the design and the ideas brought forward in the development. I also was amazed at the quick turn around time from approval to receiving them almost immediately. The attention and customer experience was awesome, you treated my small order as important as if I was a big corporation buying mass products. Thank you so much, I look forward to continuing to do business with you again. ``
``The guys at Faceless Marketing were extremely easy to work with. They came up with great designs for me and turn around time was very fast. Now I'm not ashamed to give my cards out to people because they look so good. Thanks guys!``
``I have been doing business with Faceless Marketing for years. Customer service and competitive pricing set this company apart. My representative offers his expertise and advise to ensure that I am satisfied; I appreciate his creativity and sincere interest in making each project a success. I would recommend Faceless Marketing!``
``Faceless was able to provide Casselman's with professional marketing media at a price much lower than our former provider! Faceless Marketing performed so rapidly it was the icing on the cake!``
``Faceless Technologies has been a one of a kind miracle for The Calling ministry. We not only have been given resources and time donated to us, but personal interest and guidance in our quest for going after our mission and vision. Faceless goes above and beyond their call of duty to serve the community in which they live and make it a better place. Faceless Technologies is helping us going after the impossible and truly go after our answer to, ``What would we do if you knew we could not fail?`` This business leads the way when it comes to businesses contributing to the community!``
`` I really appreciate your patience and help on the web site. Your help in fine tuning the site at a later date with wording, pics., and the reference map at no additional charge really leaves me feeling very satisfied with my choice to continually use you again and again. ``
[/vc_column]
``Faceless Marketing have done beautiful, creative, and professional work for Veteran's Passport To Hope. Their effort has also helped give our organization a professional look, feel, and outward-facing brand that draws people in. Their creativity is second to none. Above all, I have been continuously pleased with their work. They under-promise, and over-deliver with top-of-the-line work, timeliness, and style. I highly recommend Faceless Marketing for all of your marketing needs, no matter how vast your needs are; they can deliver. ``
Veterans Passport To Hope
CEO - Co founder