Outdoor Signs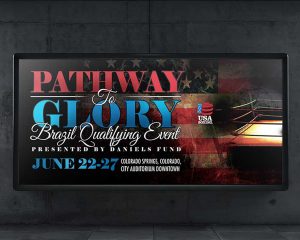 Draw Potential Customers To Your Area
Let area residents know who owns the site. From small identification signs to large signs showing the finished project, site signs attract attention and generate interest in your services and properties. Affordable and effective, yard and site signs get your message out.  Professional yard signs provide the visibility you need to deliver your message quickly and within budget. Yard signs from Faceless Marketing will put your name and company logo in front of prospective customers.
Your outdoor signs are the calling cards for the business. What do yours say about your company? Do your markers identify you as an outfit that is quickly eclipsing the competition? Do they point to you as a thought leader in your niche? How can you make these signage solutions matter – and what are your options in the first place?
Building Signs
Whether you choose an illuminated lightbox cabinet, dimensional letters or channel letters, your building sign is a way finding tool and marketing instrument rolled into one. As you identify your location for motorists and pedestrians alike, you also hint at the branding that your logo speaks.
Roof Signs
Sometimes, a roof sign has a greater impact than a standard wall sign. This is usually the case when your building's roof line provides an overhang that makes a different signage solution impractical because of space constraints. No problem! A lightbox roof sign provides the same marketing opportunity as a cabinet mounted to a building. If you need a sign that goes on top of the roof itself, we can help you there, too. This type of marker must be sturdy, easy to read from the street level and properly anchored for safety.
Monument Signs
As a business owner, you cannot go wrong with a monument sign. It primarily addresses motorists and allows them to change lanes well ahead of reaching your location. It also identifies the entrance to your parking lot. When your storefront or office is located at a fair distance from the street and is therefore not easily seen right away, the monument marker acts as a wayfinding tool. Some business owners have added cabinet signs to their monuments to further enhance their advertising. Illuminated markers are ideal.
Post Signs
When you need to provide some quick wayfinding assistance, the post sign is a good solution. It points the way to an entrance that may be around the corner, a department that can be accessed by crossing a courtyard or an office that is situated on another floor. Do not leave consumers or clients guessing! Make it easy for them to do business with you at your venue. These directional signs are also ideal for apartment complexes with an onsite leasing office.