Invitations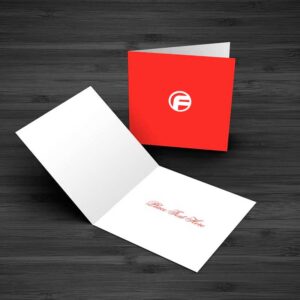 Create custom invitations for any event
Our designers can create unique artwork or you can select from thousands of charming designs. Learn more about our high-quality paper types and why you should choose Faceless Marketing Invitations for your next celebration.
Find your dream theme in our huge variety of invitations for every occasion big or small, from a twins baby shower or breakfast with Santa, to a cocktail soiree or a surprise 50th birthday party. Don't just invite guests. Delight guests with invitations that set the scene for your best party yet. Every design in our diverse invitation collection is carefully crafted, all with the goal of helping you get guests excited about the fun to come.
Folded Cards
Folded invitation printing is the best choice if you need your invites to have more details than flat cards or if you simply want to add a little suspense to your message. Give directions and landmarks to where you're holding the party or include images to illustrate your dress code! You can print these details on the inside of your invites' design or even leave the inside blank to accommodate your handwritten messages.
Personalize invitations and announcements to share all your big news.
– Wedding Invitations
– Save the Dates
– Birthday Invitations
– Birth Announcements
– Baby Shower Invitations
– Party Invitations
– Moving Announcements
– Graduation Invitations