How to add a WordPress user
It's really quite simple to add a new user in WordPress and this article will give you step-by-step instructions so you can do it yourself! Creating users in WordPress allows you to add users with different roles and access privileges to your site. Once created, a user will be able to log in to your site with a username and password.
Log in to your WordPress website. When you are logged in, you will be in your 'Dashboard'. Now that you are in the WordPress dashboard, click on Users in the left sidebar.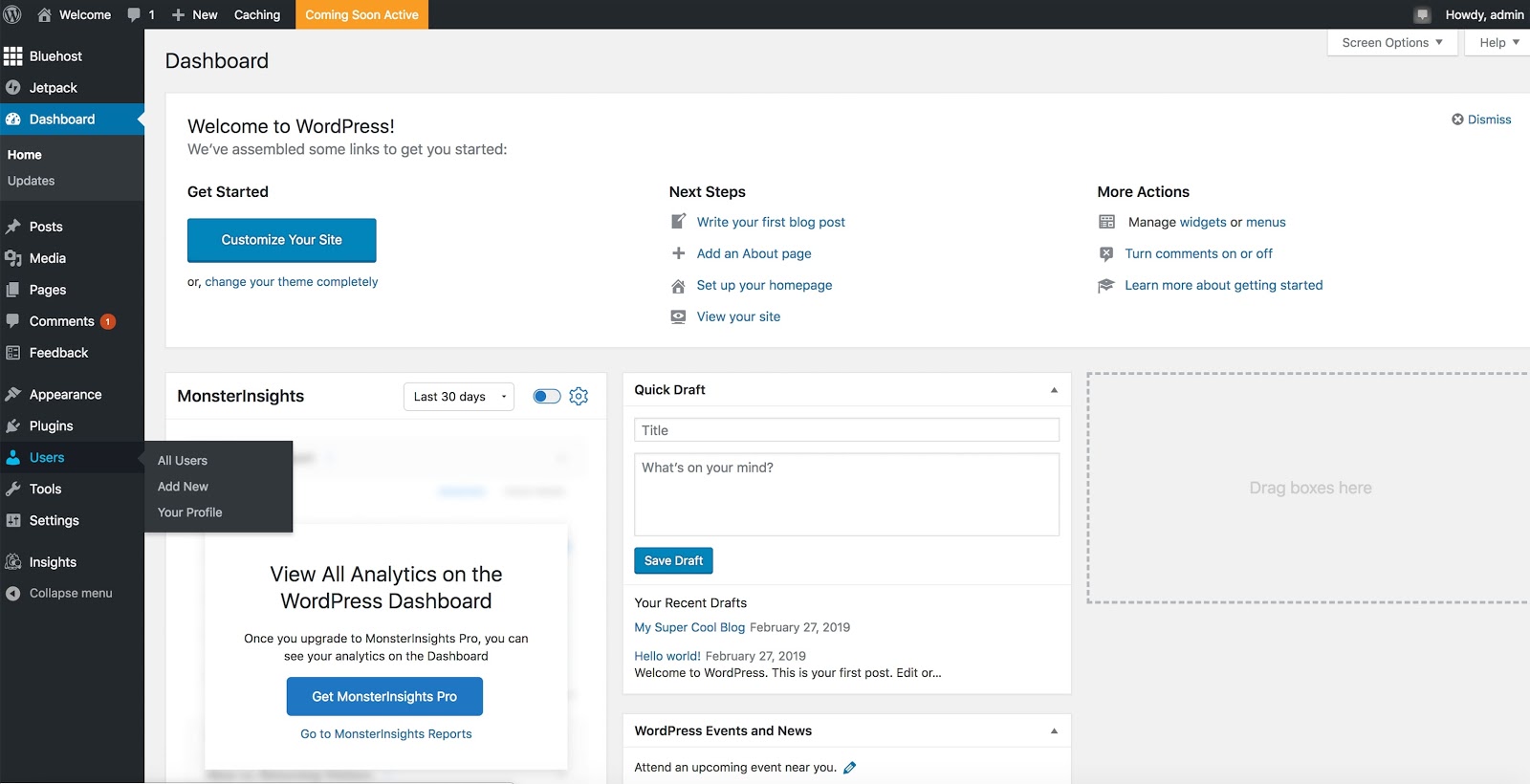 Click 'Add New'. Across the top, click the 'Add New' button. The Add New User page should load, where must enter the required fields – username & email address, you can also manually set a password or let WordPress generate one
Fill out the form.
Select a User Role, such as Administrator for team members who need access to add or remove plugins, or Author for team members who will simply post blogs.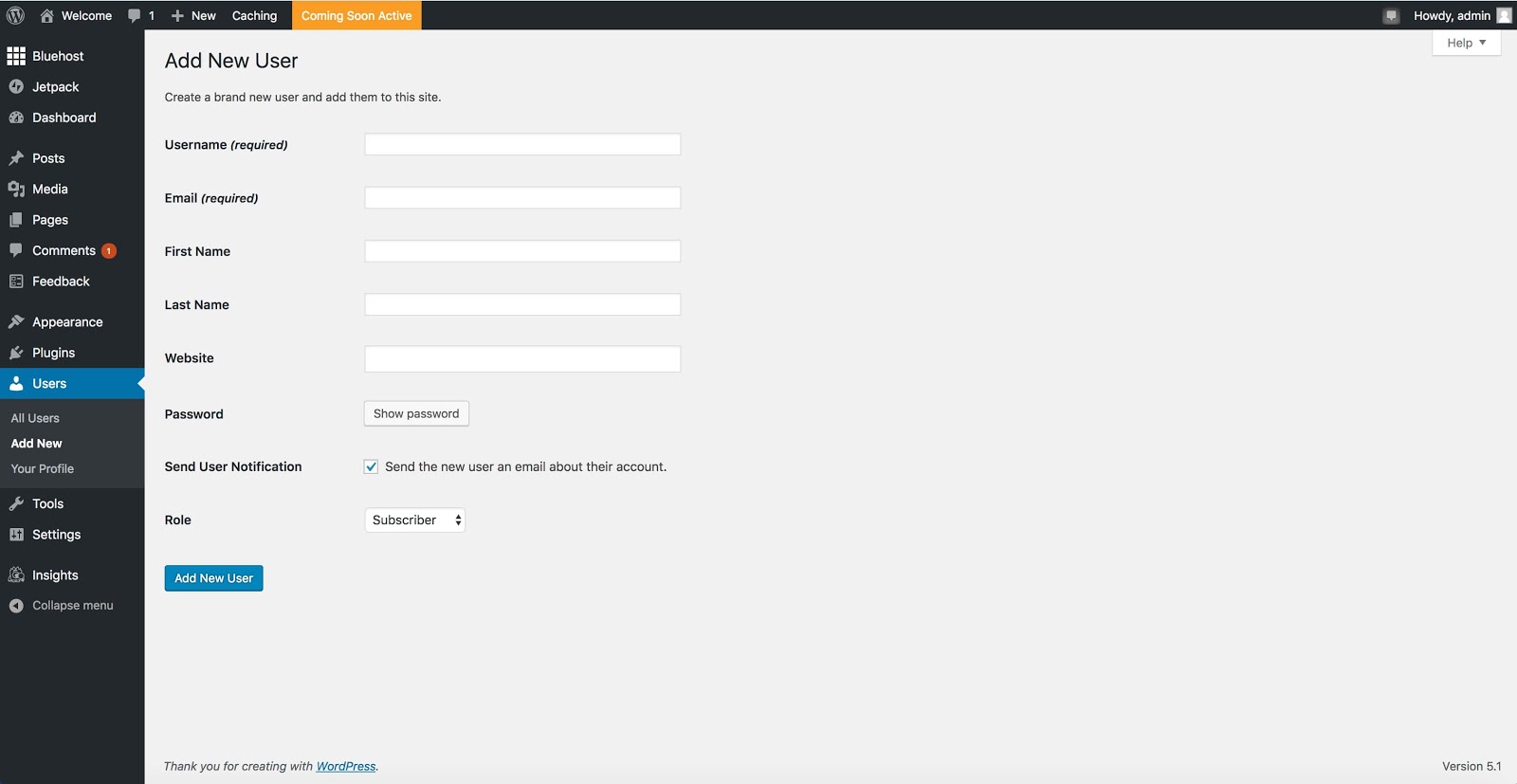 Enter a SECURE password for your new user. You can either use the one that WordPress randomly generates or create your own. However, it is important to use a secure password because hackers will try to use your login to compromise your website. Please choose a password with uppercase, lowercase, numbers, and symbols.
Types of users you can add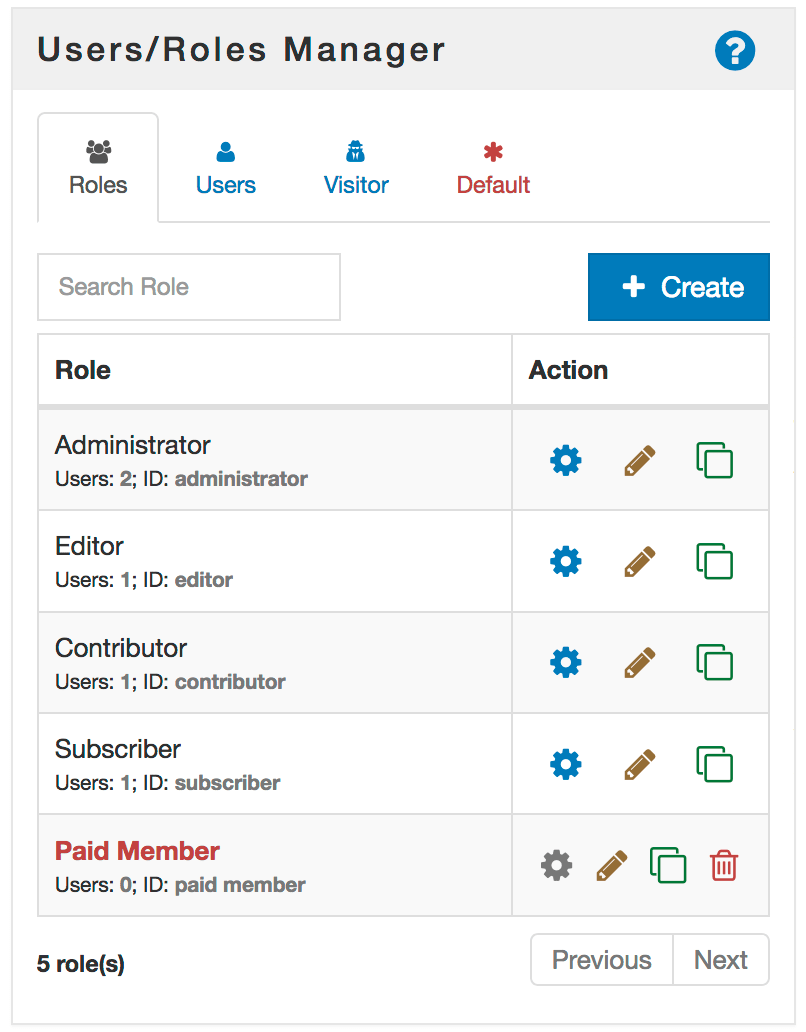 Administrator
An administrator has full and complete ownership of a website and can do absolutely everything. This person has complete power over posts/pages, comments, settings, themes, plugins, import, users – everything. Nothing is off-limits, including deleting everything.
Editor
An editor can view, edit, publish, and delete any posts/pages, moderate comments, manage categories, manage tags, manage links, and upload files/images.
Author
As the name suggests, users with the author role can write, edit, and publish their own posts. They can also delete their own posts, even if they are published. When writing posts, authors cannot create categories however they can choose from existing categories. On the other hand, they can add tags to their posts.
Contributor
A contributor can edit their posts but cannot publish them. When a contributor creates a post, it will need to be submitted to an administrator for review. Once a contributor's post is approved by an administrator and published, however, it may no longer be edited by the contributor. A contributor does not have the ability to upload files/images. A contributor does not have the ability to upload files/images.
Subscriber
In your comment settings, if you have selected "Users must be registered and logged in to comment", once they have created an account, they will be given a subscriber role. Subscribers only could leave comments.
Super Admin
This user role is only available on a WordPress Multisite Network. Users with the super admin user role can add and delete sites on a multisite network. They can also install plugins and themes, add users, and perform network-wide actions on a WordPress multi-site setup.
Managing users in WordPress
If we need to remove a user or change a role, we can edit the user's profile:
Log in to WordPress (yourdomain.com/wp-admin).
Click Users > All Users.
Hover over the Username and click Edit or Delete.
Adding an Existing User
Go to Users > Add New in the Site Admin dashboard.
For an existing user add their username or email address attached to that username, select their role, and click Add
Existing User.
If you choose to Delete a user, you must choose whether to delete all their content (pages, posts, images, etc.) or to attribute it to another user. If you choose to delete their content, it will no longer display on the site! For both existing and new users, they will be sent an invitation email and they must click the confirmation link before they are added as a user to the site.
Faceless Marketing
Every business has been impacted by the COVID-19 crisis – yours is one of them. Faceless Marketing can help you. As a full-service printing firm, we provide many business-to-business services you might not expect to find under one roof. Do you need a large job? Small job? We can do any type of job. Just shoot us a message or call direct. Reach out to Faceless Marketing to get started. Call 1-800-357-1299 or shoot us a Message Here.