How Much Should A Logo Design Cost In 2022?
How much should a logo design cost in 2022? Are you thinking about taking your hustle to the next level this year? Getting a great logo design can help transform your business idea into a money-making venture. Which begs the question: how much does a logo cost? From DIY design to working with a graphic designer or agency, the cost of a logo can vary from $2 to $2500+, with several options in between.
Marking Your Brands Identity
A logo is an integral element of a brand's identity. It's usually the first thing that an interested customer sees. It is crucial to have one that stands out from other brands. What's the best price for an effective logo design? Like any other expense for business, it is important to consider the price of the logo against the value and quality that you'll get.
What Is A Logo?
A logo is an aspect of a company's commercial brand or economic entity, and its shapes, colors, fonts, and images usually are strikingly different from other logos in the same market niche. Logos are used to identify. The logo's design process strives to make the logo that is immediately recognizable, inspiring trust, admiration, and loyalty.
What Makes A Good Brand Logo
When it comes to effective logo design, you will know it when you see it. There may be a brand or company logo that has stuck out to you as "really good". There are a few things that make a good brand logo:
Simple
Memorable
Timeless
Versatile
Appropriate
Simple
Simplicity makes a logo design easily recognizable, versatile, and memorable. Good logos feature something unexpected or unique, without being "overdrawn." The Nike "swoosh" logo is one of the most notable logos to date. What makes that logo so famous and iconic is its simplicity in design.
Memorable
Memorability is closely behind the principle of simplicity. An effective logo design should be memorable. The design needs to be simple yet appropriate.
Timeless
A good logo MUST withstand the test of time. Will it be considered timeless?  What about in 10, 20, or even 100 years from now? Logo trends are fresh and innovative. Above all, make sure that your logo is timeless.
Versatile
Your logo should be able to work across a variety of media and applications. As a result, logos need to be designed in vector format. This is to ensure that they scale to any size. Ask yourself, is your logo still effective if it is printed…
In one color?
In black and white?
The size of a postage stamp?
As large as a billboard?
Appropriate
Your logo needs to be "positioned" to the target audience. For example, a sophisticated and feminine font and color scheme would be appropriate for a women's hair salon, not so much for a construction company.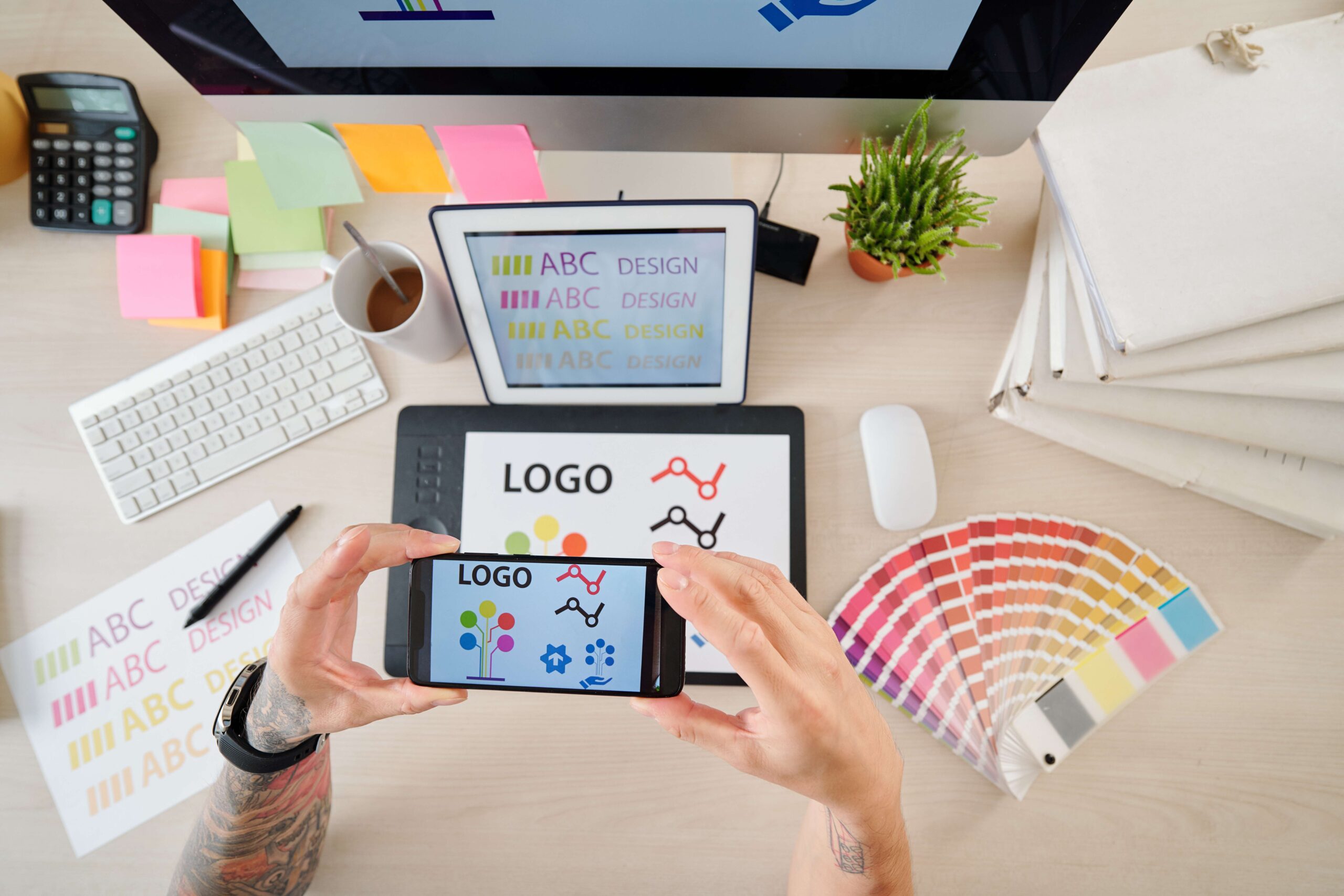 What It Means To Higher A Freelancer
Hiring a freelancer means that you'll be working with an expert in creating professional logo designs. You may realize a variety of ideas together. Based on the skill of the designer and experience, a new logo design cost anywhere between $250-$2,500. When choosing a freelancer, remember to consider the amount of experience they have and how they charge (hourly or. per project).
Low-cost logo design options are often the most limited in scope, use (you might only get a raster version of the design and a single revision), and design aside from the do-it-yourself option.
Do-it-yourself: $0, but there's time, software, and know-how to consider
Contest sites or crowdsourcing: $5 to $500
Logo templates or generators: $5 to $100
Professional logo design costs can vary a lot in range, depending on your needs, market, size, and experience of the person or agency you hire for the job.

In Need Of Professional Art, Media, or Graphic Design?
Do you need an art piece that is composed into a coherent, distinctive design intended for printing or display over visual media? Look no further than Faceless Marketing, our experienced and creative team of graphic designers will be more than happy to whip up that special design for your business's needs.
If you're planning on hiring a graphic designer, professional art, or media specialist, it's important to make sure you make the best hire possible. Most of their work will be customer-facing. As a result, their work will have a huge impact on the way your customers perceive your brand.
If you choose the wrong designer or artist, potential customers may be put off by the look and feel of your marketing materials. Unfortunately, this can damage your brand's credibility and push your customers towards your competitors instead. Businesses can avoid this by making sure they hire the best artist, designer, and multimedia artist.
How To Find A Professional That Will Work With You:
They are aligned with your company's values.
Understands the tools of the trade on an expert scale
Knows and understands fundamental design principles
Faceless Marketing
Whether we are creating the company image that will last a lifetime or just a small marketing campaign. Our levels of commitment to customer satisfaction never change. Design that is successful will touch your target market on an emotional level and drive them to action. Our team of designers work with dozens of software programs. But we encourage every client out there to understand the priority question to ask themselves when working with their design team of choice…. Can you teach creativity?
We develop engaging websites that speak clearly and directly to your target audience. Our compelling designs showcase your brand personality and key attributes. We build or improve business websites, so they are easy to use, both internally and client-facing. You save time managing your site and take potential customers from interested to engaged.
Faceless Marketing is a top digital marketing company that offers a full range of marketing services. We understand how important budgets are. Additionally, we understand how necessary it is to maintain consistency with a budget. Overall, our team completes the planning in advance, shares our thoughts with you, and does what it takes to complete the project, on time & within budget.