REFFERAL PROGRAM
Earn $500 Per Referral
At Faceless Marketing
When you refer a friend or colleague to Faceless Marketing you'll receive credit! Earn $500 per referral at Faceless Marketing. The best part? You can choose from direct cash or a gift card! Have someone in mind? Fill out the form below!
LEARN MORE
What Is Our Referral Program?
You can refer as many friends as you'd like – there's no limit to your referrals or rewards! Earn referral rewards and connect your friends and colleagues with the top marketing firm in the US!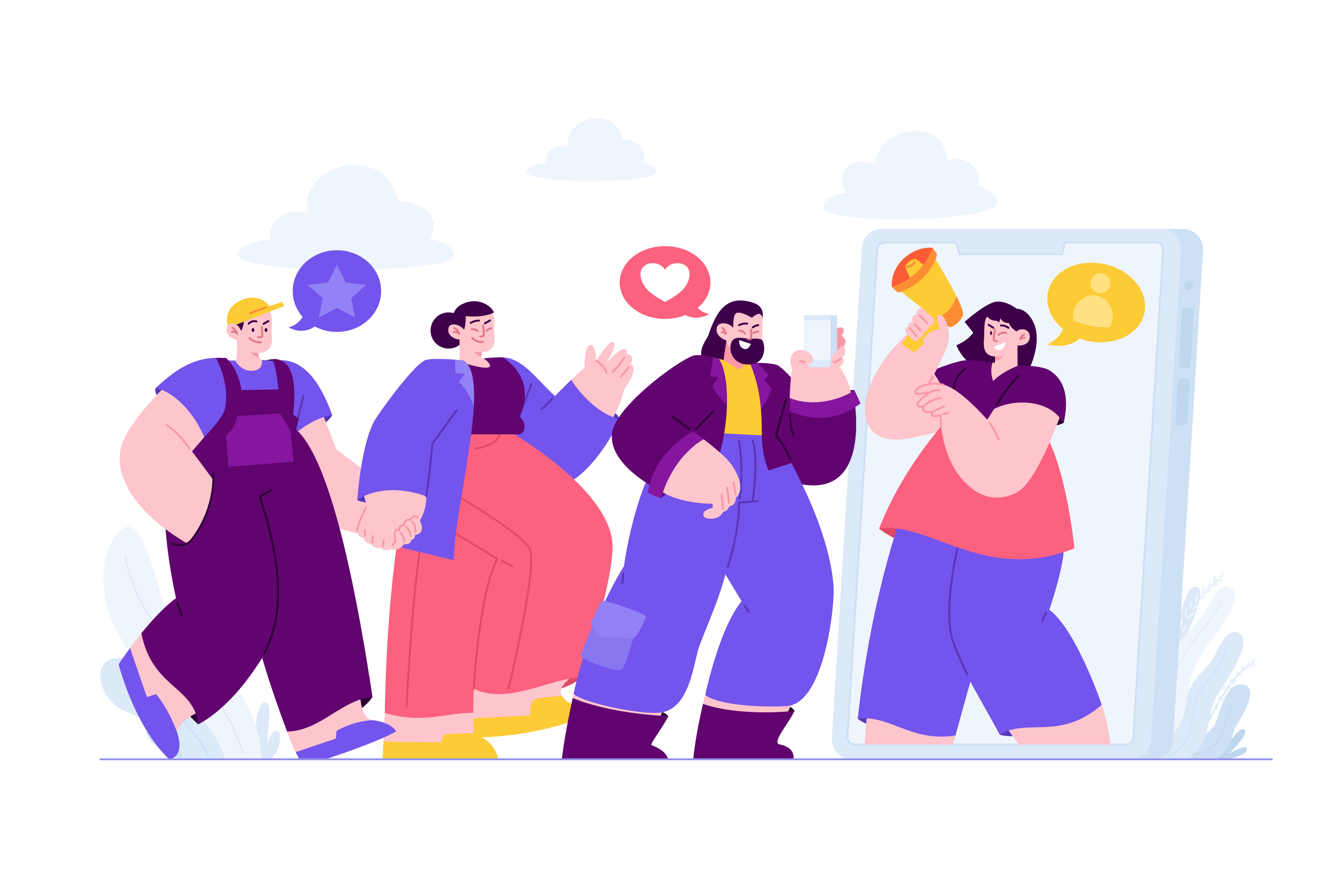 The Referral Process
Fill Out Our Form
Fill out the form below to get qualified for the referral program
Approval Process
Faceless Marketing will approve your application and referral
Share This!
Tell your friends about the Faceless Marketing Referral Program So They Can Earn Money
You earn a one time reward for every new user that you refer, up to 100 users per referred account and up to 200 users per year.
Eligible refferals must be from the United States. You are eligible to receive reward payments for your referred customer account's first 100 users, and you can earn rewards for up to 200 users per calendar year.
Referrals are only limited to the United States at this time.
You will be eligible for your payment once your referral has been a registered client for at least 90 days.
With the growth of technology at the current advanced rate and the global business market linked together like never before, you can now complete just about every function needed in business without being "face-to-face" with the other person. Faceless Marketing has adapted to this "Flat World" thinking but without losing the importance of the client, their goals, and to maintain the highest level of customer service.
Faceless Marketing ("Faceless Marketing," "us," "our" or "we") offers a referral program for friends, family or clients, who refer another qualifying business to Faceless Marketing ("Faceless Marketing Referral Program" or "Program"). We reserve the right to terminate the Program at any time for any reason.
You agree to be bound by these terms and conditions ("Terms") by participating in the Program.
PLEASE READ THESE TERMS CAREFULLY, AS THEY CONTAIN IMPORTANT INFORMATION REGARDING YOUR LEGAL RIGHTS AND REMEDIES. By participating in the program, you signify that You have read, understand, acknowledge, and agree to be bound by these Terms.
You acknowledge that these Terms are supported by reasonable and valuable consideration, the receipt and adequacy of which are hereby acknowledged. You may not participate in the Program and may not accept these Terms if You are not of legal age to form a binding contract with Faceless Marketing. If you do not agree to these Terms, You may not participate in the Program. Participation in the Program in violation of these Terms may result in termination of Your ability to participate in the Program.
The terms "You," "Your," or "Customer" shall refer to any individual or entity who accepts these Terms by participating in the Program. If You are participating in the Program on behalf of a legal entity, You represent that You are authorized to enter into an agreement on behalf of that legal entity. Nothing in these Terms shall be deemed to confer any third-party rights or benefits.
We reserve the right, in our sole discretion, to change these Terms ("Updated Program Terms") from time to time. We will notify You of the Updated Program Terms by posting the Updated Program Terms to our website, except where prohibited. Any changes to the Program will become effective as of the date posted. If a Referrer, as defined below, has referrals pending at the time the changes are effective, the pending referrals will be validated and Donations will be made under the terms that were valid at the time the referred business, as defined below, had a conversation with a Faceless Marketing sales representative following referral.
PARTICIPATION ELIGIBILITY
This Program is void where referral programs of this nature are prohibited. Facleess Marketing clients who refer businesses are "Referrers." Referred potential nonprofits are "Referred Businesses." Referrers must be legally able to participate in the Program.
Companies and employees of Faceless Marketing or their subsidiaries, affiliates or promotional agencies, including immediate family and household members, are not eligible to participate in the Program.
HOW TO PARTICIPATE
To participate, you must provide us with all requested information about the referred business, including a contact name, organization name and email address for the referred business and a description of how you know them. You agree not to provide an SMS gateway email address.
RULES OF CONDUCT
You acknowledge and agree that You will not:
Use the Program in connection with any pyramid schemes, junk email or spamming effort.
Engage in any actions designed to disrupt, damage or undermine the Program.
Engage in behavior intended to annoy or harass others.
Participate in an unlawful or dishonest manner.
Engage in behavior designed to harm or malign the reputation of Faceless Marketing, as determined solely by Faceless Marketing.
PRIVACY
You shall be solely responsible for the quality and accuracy of all data that You provide to Faceless Marketing as a participant in the Program. Please note that Faceless Marketing's use of any data You provide, including personal information, will be in accordance with our Privacy Policy, the terms of which are incorporated herein by reference, which can be found at Privacy Policy (if You are located in any location other than the European Union/European Economic Area (EU/EEA) or UK or are not subject to the GDPR) or Privacy Policy (EU/EEA) (if You are located in the EU/EEA or UK or otherwise subject to the GDPR).
INDEMNIFICATION
You hereby agree to indemnify, defend, and hold Faceless Marketing, our licensors, licensees, distributors, agents, representatives, and other authorized users, and each of the foregoing entities' respective resellers, distributors, service providers and suppliers, and all of the foregoing entities' respective offers, directors, owners, employees, agents, representatives, and assigns (collectively, the "Indemnified Parties") harmless from and against any and all losses, damages, liabilities, and costs (including settlement costs and any legal or other fees and expenses for investigating or defending any actions or threatened actions) incurred by the Indemnified Parties in connection with any claim arising out of any breach by You of these Terms or claims arising from Your participation in the Program. You shall use Your best efforts to cooperate with us in the defense of any claim. We reserve the right, at our own expense, to employ separate counsel and assume the exclusive defense and control of any matter otherwise subject to indemnification by You.
LIMITATION OF LIABILITY
UNDER NO CIRCUMSTANCES, INCLUDING NEGLIGENCE, SHALL FACELESS MARKETING, OUR LICENSORS OR LICENSEES, OR ANY OF THE FOREGOING ENTITIES' RESPECTIVE RESELLERS, DISTRIBUTORS, SERVICE PROVIDERS, OR SUPPLIERS, BE LIABLE TO YOU OR ANY OTHER PERSON OR ENTITY FOR ANY INDIRECT, INCIDENTAL, SPECIAL, OR CONSEQUENTIAL DAMAGES INCLUDING LOST PROFITS, BUSINESS INTERRUPTION, LOST DATA, PERSONAL INJURY (INCLUDING DEATH), AND PROPERTY DAMAGE OF ANY NATURE WHATSOEVER, THAT RESULT FROM YOUR PARTICIPATION IN THE PROGRAM, EVEN IF WE HAVE BEEN ADVISED OF THE POSSIBILITY OF SUCH DAMAGES. IN NO EVENT SHALL OUR TOTAL LIABILITY TO YOU FOR ALL DAMAGES, LOSSES, AND CAUSES OF ACTION WHETHER IN CONTRACT, TORT (INCLUDING NEGLIGENCE) OR OTHERWISE EXCEED THE AMOUNT OF $25. MOREOVER, UNDER NO CIRCUMSTANCES SHALL WE, OUR LICENSORS, OR LICENSEES, OR ANY OF THE FOREGOING ENTITIES' RESPECTIVE RESELLERS, DISTRIBUTORS, SERVICE PROVIDERS, OR SUPPLIERS, BE HELD LIABLE FOR ANY DELAY OR FAILURE IN PERFORMANCE RESULTING DIRECTLY OR INDIRECTLY FROM AN ACT OF FORCE MAJEURE OR CAUSES BEYOND OUR OR THEIR REASONABLE CONTROL.
THE LIMITATIONS, EXCLUSIONS AND DISCLAIMERS CONTAINED HEREIN AND ELSEWHERE IN THESE TERMS APPLY TO THE MAXIMUM EXTENT PERMITTED BY APPLICABLE LAW.
GENERAL PROVISIONS
These Terms shall be construed in accordance with the laws of the District of Columbia, without regard to conflict of laws principles. You hereby irrevocably consent to the jurisdiction of the courts in the District of Columbia. If any provision of these Terms shall be unlawful, void or for any reason unenforceable, then that provision shall be deemed severable from these Terms and shall not affect the validity and enforceability of any remaining provisions. No waiver of any provision of these Terms by us shall be deemed a further or continuing waiver of such provision or any other provision, and our failure to assert any right or provision under these Terms shall not constitute a waiver of such right or provision. In these Terms, the word "including" is used illustratively, as if followed by the words "but not limited to." YOU AGREE THAT ANY CAUSE OF ACTION YOU MAY HAVE ARISING OUT OF OR RELATED TO THESE TERMS OR YOUR PARTICIPATION IN THE PROGRAM MUST COMMENCE WITHIN ONE (1) YEAR AFTER THE CAUSE OF ACTION ACCRUES; OTHERWISE, SUCH CAUSE OF ACTION SHALL BE PERMANENTLY BARRED.
These Terms constitute the entire agreement between the parties pertaining to the Program and supersedes all prior and contemporaneous agreements, representations, and understandings of the parties.
Faceless Marketing reserves the right to cancel or suspend the Program at any time should it determine, in its sole discretion, that the integrity or security of the Program has been compromised in any way.