HELLO! WE ARE
FACELESS TECHNOLOGIES
WE BRING BRANDS TO LIFE!
MARKETING CAMPAIGNS
Good campaigns follow a theme and include a series of touches with the market. It's noisy in the marketplace, and a message delivered once through a single medium rarely makes a difference. While there's no magic number regarding the best frequency for a message to make an impact, opinions range from three to twenty times, with seven being an old marketing adage. Many marketing campaigns contain an overarching theme, which can be leveraged over extended periods of time with multiple variations, or different elements, to tell an entire story.
BRAND DEVELOPMENT
The perception of your brand will ultimately determine the success of your company. Your brand isn't what you say it is. It's what your market says it is. Every exchange with your market is an opportunity to shape this perception, make a connection, build trust, and strengthen customer loyalty. Is your brand identity out shining the competition?
PRINTING
As a full-service printing firm, we provide many business-to-business services you might not expect to find under one roof. Yes, we print just about any format imaginable. Large job? Small job? We got you covered. Just shoot us a message or call direct.
GRAPHIC DESIGN
Need an art piece that is composed into a coherent, distinctive design intended for printing or display over visual media. Look no further than Faceless Technologies, our experienced and creative team of graphic designers will be more than happy to whip up that special design for your business's needs.
WEBSITE DESIGN & DEVELOPMENT
With our in-house designers, we recognize the fact that usability, functionality, visualization, and responsive mobile layout are four of the most important factors when designing interfaces or web sites. Using this strategy, we work with you to ensure that your messaging and marketing goals are realized with the designs we create.
MULTIMEDIA
Multimedia refers to content that uses a combination of different content forms. Including a combination of text, audio, still images, animation, video, or interactivity content forms to enhance your business needs in a digital world. Multimedia, such as mobile marketing, livecasting and podcasting, photo, video and file sharing, can spread the word about your company and help build brand awareness in a very unique and powerful way.
How Do We Do It…
We study & learn about your business, your target market, and how to touch them on an emotional level that will drive them to an action towards your business. We understand how important budgets are and how necessary it is to maintain consistency once a budget has been set in place. We complete the planning in advance, share our thoughts with you and do what it takes to complete the project, on time and within budget.
TRUSTED & LOVED BY OVER 1000+ CLIENTS
WHAT

OUR CLIENTS SAY
"I was fortunate to have worked with Faceless Technologies as they were absolutely professional throughout my logo design process-and I must say, I love it!! Everything was very clear on how the process works. They asked me targeted questions so that he can help develop the best possible logo and font for the type of industry my business will be in. They were awesome to say the least. My logo went from conceptualization to reality and it's something that both Faceless Technologies and I are proud of. I will definitely be using their other services offered in the near future! I highly recommend anyone who is considering opening a business to use their services because their genuine primary concern is a finished quality product and your success." -John Ceballos
``Faceless Technologies is very professional, creative, and reliable! Did logo, business cards, and website development for us. They listened to our requests and turned out creative products; we'll use them again! ``
Xperience Global Distributions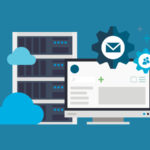 What Is Hosting? Web hosting provides the storage space for a website or webpage on a server on the internet. It is a service where organizations and individuals to run...